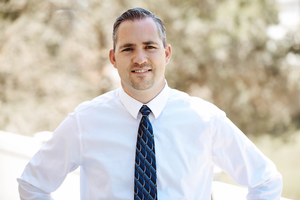 Assistant
Patrick joined PBS Wealth Management at the beginning of 2018. He brings more than four years of financial sales and service experience. He originally supported Scott Steiner's administrative back office needs. He now is taking care of clients' Medicare supplement and life insurance needs. He is currently studying for his securities license.  
Patrick takes pride in giving back to his community. He is currently coaching a middle school football team, and enjoys working with youth on building a better foundation for their future.
He grew up on the western slope of Colorado, and is a native of Montrose, Colorado. He has lived in Grand Junction since 2012. He enjoys spending time with his wife Kelsey and dog Argento. He and his wife are working on growing their family and building their roots in Grand Junction.